Now it has been 1 year of development. I usually never been making game this long, the longest time I develop is Nitro Racer XD, and just 5 months~. It was back in when I was in high school, so I get a lot of free time doing that.
It took many long cause I do all models and stuff, and I also do have work full time and freelance to keep my game alive. It's very hard that you only have few hours to do this everyday, but I managed to finish most CORE in less than 1 year, so in 2017, I'll just go ahead doing the storyline. Hopefully can finish before 2017 ends.
So lemme sum up the development for 1 year.
Started from a Word Document
This game started as a random anime story I wrote on a word document. Back in that, I didn't even think of making game of this. It basically just like usual anime, school life themed, romance, and comedy.
Many people says or think that my game is Yandere Sim, but no, my game don't even have any connection to it. I don't even play Yandere Sim before. All my game models were made by myself. Even tho I do have Yandere character in my game, but she's inspired from Kurumi Date A Live. Inoue Seiko is a mysterious girl in my game, and mostly absent, so you'll hardly to met her.
My game was inspired from Date A Live and Oregairu. There are more than 5 girls you can date with different personality.
My game is kind of social sim where you play as a guy who conceal himself in a room playing game all day all time, and have to start socializing cause his computer broken and can't play game anymore. I've been worked a lot on Story with my schoolmates and discussing the gameplay with them.
Even my game already 1 year old, I still can't decide what name I should gave for my game. Here's the list of the name I've given on my game.

At that time, I didn't even think of making this game, cause I've been heartbroken and lost all my spirit making game since my last game, Nitro Racer XD. The reason I want to back to make game, cause I've been making some real time renders with Unity, and also I saw so many people making game, and it looks fun, So yeah, I started doing the game on March 2016.
Starting Concept
At March, I started to extract all my models that I use for renders and compose it as a scene. This is how Phone UI Concept looks like. I added the way to receive quest, call a friend, go somewhere, and your stats in a phone.
And this is earlier version of The CORE UI and Pause Menu. There are still health bar, but later on, I removed it because it's kinda useless and many more important information need to be added.
Haha yeah, I'm UI Designer at work, so yeah I usually and always do like to make simple or minimalist UI. The UI for pause menu is so simple that only 3 menus and blurred background.
Beginning CORE
On April 2016, I've finally made the VN CORE on my game. This is earlier version of the VN UI, it has 2D character left and super simple text panel, and chat bubble for choice. (Sorry it were in Japanese). At first I thought about translating my game to Japanese too, but the text file are just gigantic, and no one would play my game in Japanese, so yeah, I remove it.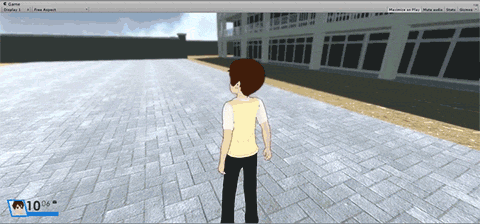 Later on, all the UI also updated like Pause menu above. Basic Quest System also implemented in this. And new loading screen.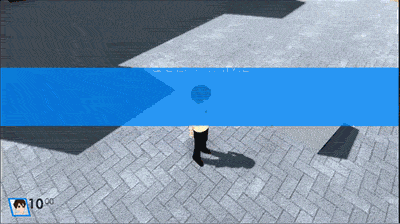 CORE Beta 1 (June 2016)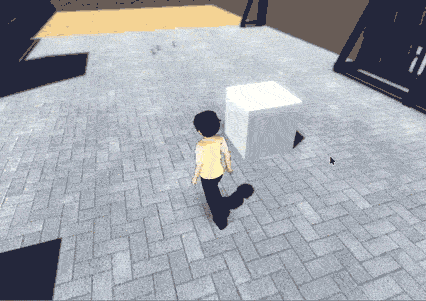 After been making a lot of COREs, I decided to give it to my friends to test it to see if my game has good performance and CORE behaves very well. Turns out I received a lot of bug reports from them. Some of them can't even run, or runs slow on 6 years old PC (9500GT).
Later on, after I fix all those issue, I also did some Beta test again to some of my friends, this time only performance test or stress test. Turns out pretty well, my game still can run neatly 60FPS in ultra quality and when there are 20 NPCs at same time.
Since my old Quest CORE had tons of bug during CORE Test 1, I decided to rewrite whole QuestCORE script. Earlier version of Quest CORE was using system from Personified Fear, that's really hard to use to make Quest, cause you have to make many arrays even it's useless and put everything there. And thanks to Kyana, who been helped me doing Quest CORE Editor script, so now it's easier for me to make the quest.
CORE Phase 2 and Beyond
After finished fixing all those bugs, I started to make models and environments. And here's some of the screenshot of the Environment I've made.
From August to October, I just do some of the environments, no touching any COREs during that time. But I still update some of the COREs like this below.
In November to December, I've stopped doing the environment and start doing Storyline and CORE enriching. Like I said before, the Combat system will be removed, but instead of remove it, I enrich it, so yeah now can fight with students.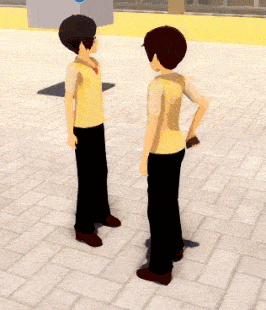 Conclusion
So yeah, it's really tiring being solo dev when you have to do everything by yourself. And no I don't use stuff from Asset Store, I only use it for helping me scripting since I can't do super ultra wow advanced programming. The Asset Store stuff I use were just like Dynamic Bones, Localization, Dialogue Editor (I enriched it to compatible with my VNCORE), UI Tween, and Musics / sound.
I was expecting to release Demo Build on September 2016, but I can't made it, and even releasing Demo Build on December 2016, but still can't made it. But in 2017, I hope I can finish this game before 2017 ends. I should start build fanbase and marketing for my game.
Thanks for reading !
Here's the video of recent update.
Like my Facebook here https://www.facebook.com/imgvertexdev/ if you guys want to get updated with this progress.
Or simply follow my blog, which I'll post every month.